General Information about IROC Houston Research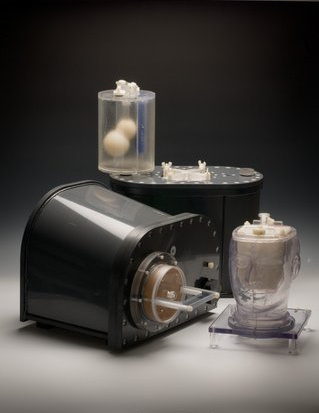 The research programs of the IROC Houston QA Center are geared toward the development of Quality Assurance (QA) tools to monitor and evaluate patient dosimetry and treatment accuracy in radiotherapy. 3-D treatment planning systems (3-D TPS) are now widely available and in use in many radiation therapy departments. These 3-D TPS enable us to generate treatment plans and predict doses based on three-dimensional anatomical patient information. Therefore, there is a need to develop new QA tools and techniques to verify the accuracy of the dosimetry of these new treatment techniques. In this regard, the IROC Houston staff has developed several water-fillable anthropomorphic phantoms which include a conformal stereotactic radiosurgery head phantom, a head and neck phantom for IMRT, a chest/lung phantom, a pelvic/prostate phantom, and a liver phantom.
Several other anthropomorphic phantoms are in development, including a lung motion phantom for proton therapy. IROC Houston has several projects underway to design and develop new QA tools and programs to monitor and evaluate the accuracy of basic dosimetry data for treatment planning and patient treatment by institutions participating in NCI-inter-institutional cooperative trials. Several of these tools are also available to any interested institution through MDA Phantom Lab.
Related Links: